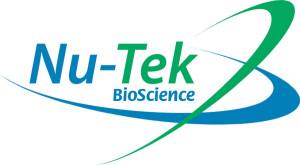 Technology. Value. Solutions.
Nu-Tek BioScience develops and manufactures peptones and protein hydrolysates for the biotech and wellness foods industry. Our range of products reach the human and agricultural marketplaces.
In the biotech area our peptones are used in microbiological media, fermentation nutrient systems, as well as, tissue and cell culture media.
In the wellness foods sector Nu-Tek's products are used to manufacture allergen-free probiotics and nutritional protein hydrolysates.
Nu-Tek BioScience utilizes proprietary processes to produce peptones that are proven to increase growth rates & yields. Our superior customer service creates value in manufacturing.
We are a solutions-based manufacturer. Our flexibility and openness to innovative thinking allows us to provide customized products to meet your needs.
Company timeline
Technology acquired in 2008
Commercial production and sales in 2008
Started expanding the customer base in 2008
New customer approvals in 2011
Expand production capacity in 2012
Preparing to initiate a capital raise
Advantages
High margin
Limited competitors
Few manufactures manufacturers
Lengthy sales cycle prevents new competitor entry (7 years)
Nu-Tek BioScience Peptones are:
Hydrolyzed proteins for Life Science applications.
Animal-free, non-GMO soy and pea peptones.
Approved by major pharmaceutical companies.
Accepted worldwide.
Opportunity
Pharmaceutical/vaccine fermentation
Microbiological media
Diagnostic medias
Probiotic fermentation
Infant and human nutrition
Cell and tissue culture medium
Product use in:
Meningitis vaccine by Sanofi Pasteur
Nu-Tek BioScience soy peptone is the preferred embodiment in their patent for conjugated meningitis vaccine. Visit www.menactra.com
Website