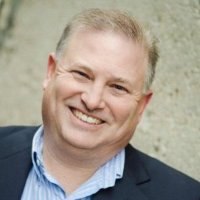 Mr. Thomas Yezzi
President and Founder

Mr. Thomas Yezzi has over 20 years' experience in the food ingredient and biotech industry, and has developed a broad network of venture partners, investors, and research scientists. He is currently the President and Founder of Nu-Tek Products, a business incubator for wellness foods and life sciences ventures and Nu-Tek BioSciences and Nu-Tek Fibers, two wellness foods and life sciences companies. He is founder of Nu-Tek Salt, which recently received a sizeable investment from Khosla Ventures.
Mr. Yezzi has held senior management positions in Operations, Business Development, and Process Development, and was Vice President of Operations for Protient, Inc., a value-added food ingredient company focusing on the fractionation and purification of milk, whey, and soy proteins. He built Protient into a successful food ingredient business using venture capital seed/start-up money. The company was sold in 2005 to one of Europe's largest food companies. From 1993 to 2000, Mr. Yezzi was Director of Process and Product Development at Northern Food & Dairy, Inc., A SunOpta Company, where he managed and generated new business in the nutraceutical, soy, and dairy industries, and successfully led many projects from the lab into commercial production. The company focused on custom/toll processing for large food companies such as Novartis, Rhodia (Danisco), Quaker Oats, Taiyo, White Wave, and Westbrae.
Mr. Yezzi holds Bachelor's and Master's degrees from the University of Minnesota in Food Microbiology. His research has been in the areas of industrial microbiology.